Stream Bank Erosion Site BTS-006
Total Severity: Moderate
Total Points: 31
Information collected by:

Contact CRA
Betsie River Watershed, Betsie River
Colfax Twp, Benzie County
GPS Coordinates: 44.57067 , -85.89307
T25N R13W Sec 9
Owned by Private
Site Access:Accessible by Road (0 miles)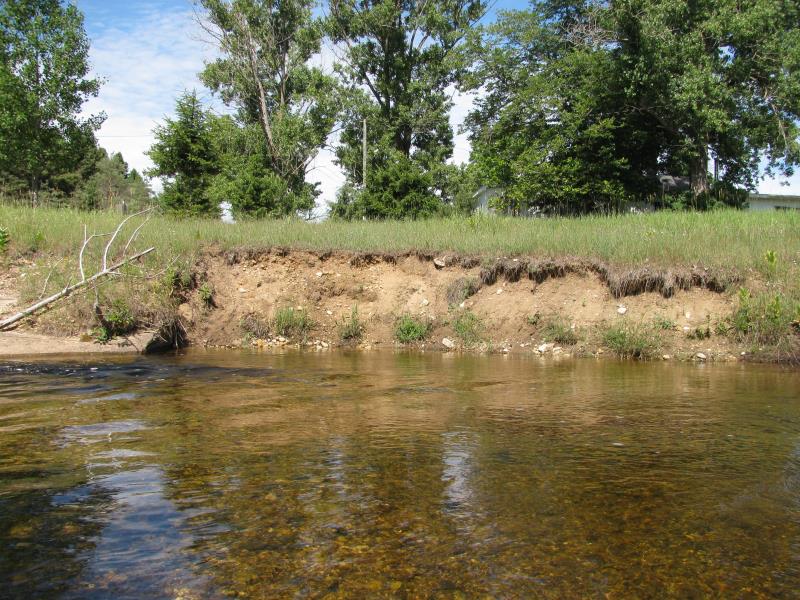 Bank Details
Condition:
Both toe and upper bank eroding
Percent Veg. Cover:
10-50%
Bank Conditions
Eroded Bank Length:
20 ft.
Cause(s) of Erosion
Other causes: Old road abutment wall causing part of the erosion.
General Information
Adjacent to Wallin RSX.
Total Points