Stream Bank Erosion Site BTS-026
Total Severity: Moderate
Total Points: 31
Information collected by:

Contact CRA
Betsie River Watershed, Betsie River
Weldon Twp, Benzie County
GPS Coordinates: 44.53224 , -85.94932
T25N R14W Sec 25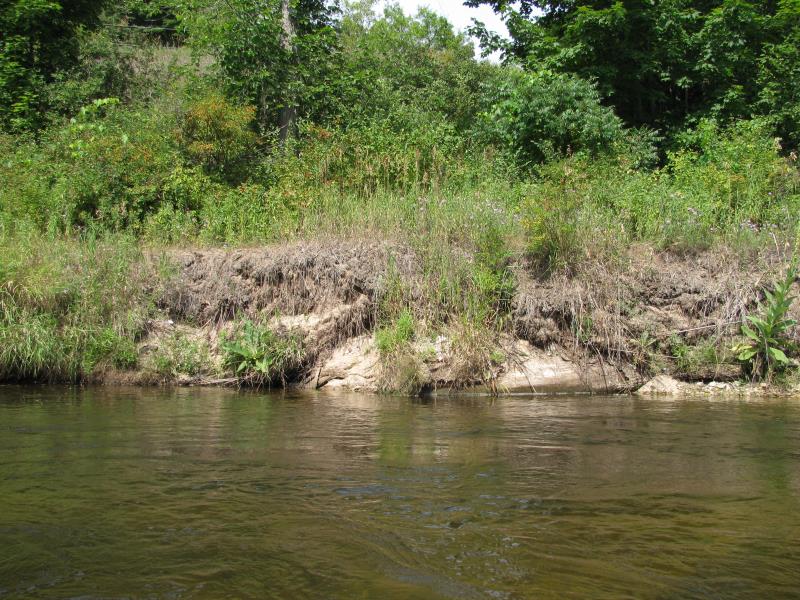 Bank Details
Condition:
Both toe and upper bank eroding
Percent Veg. Cover:
0-10%
Bank Conditions
Eroded Bank Length:
80 ft.
Cause(s) of Erosion
Other causes: Old Impoundment.