Stream Bank Erosion Site BTS-043
Total Severity: Severe
Total Points: 32
Information collected by:

Contact CRA
Betsie River Watershed, Betsie River
Springdale Twp, Manistee County
GPS Coordinates: 44.50161 , -85.98014
T24N R14W Sec 3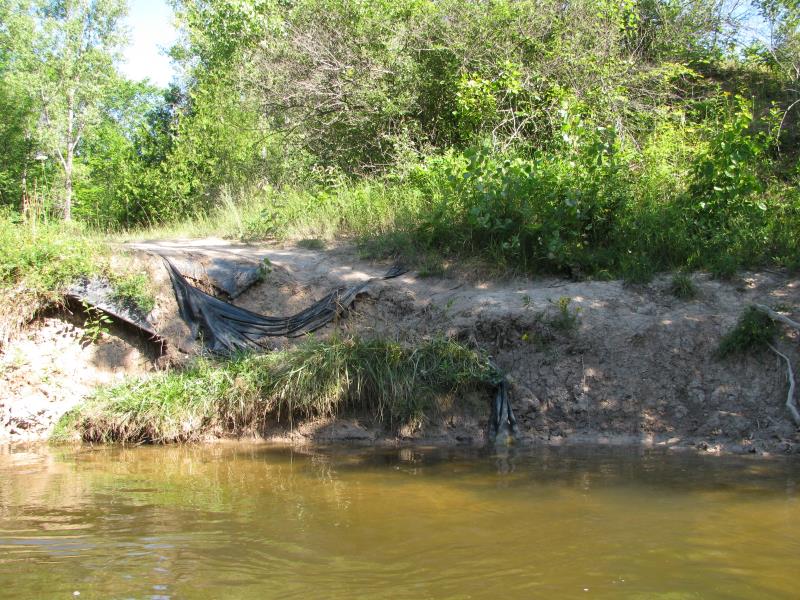 Bank Details
Condition:
Both toe and upper bank eroding
Percent Veg. Cover:
0-10%
Bank Conditions
Eroded Bank Length:
100 ft.
Cause(s) of Erosion
Other causes: Kurick access site.
General Information
Kurick road access site, recreational traffic.
This page last updated on 2/3/2020.