Small Dam Site AUSD_181
Au Sable River Watershed
Oscoda County
Information collected by: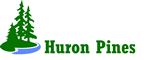 GPS Coordinates: 44.55428893 , -83.90930624
T25N R04E Sec 14
Access Road: Curtisville Rd
Federal Ownership
0 Upstream Miles Reconnected
Ranking: undefined
Land Use Information
Upstream-Forest
Upstream-Wetland
Downstream-Forest
Downstream-Wetland
Impoundment or Dam Use Information
Impoundment/Dam Other:
Beaver
Structural Information
Construction Materials
Earth
Wood
Is there evidence of erosion?
Can bankfull width upstream of Impoundment be determined? no
Direct Stream Measurements
Structure Characteristics
Other Pertinent Information
Physical Condition Ranking: undefined
Dam has ability to regulate water level? no
Is the dam being actively managed? no
Is another dam or road crossing visible up or down stream? no
Are there any invasive species easily identified? no
This page last updated on 12/28/2012.