Home>About River Restoration>Best Management Practices>Road Stream Crossings
Road Stream Crossing Best Management Practices
Problem:
Road/stream crossings that are poorly designed or outdated can contribute tons of sand to a stream channel, especially with rain and snowmelt. Typical problems at road crossings include:
Undersized culverts
Steep approaches on dirt roads
Old bridges and culverts that are breaking down
Steep embankments that are not vegetated well
Excessive foot traffic at crossings to access streams
The culvert or bridge is the "low spot", thus causing runoff to pool and flow directly into the stream
Common BMP solutions include: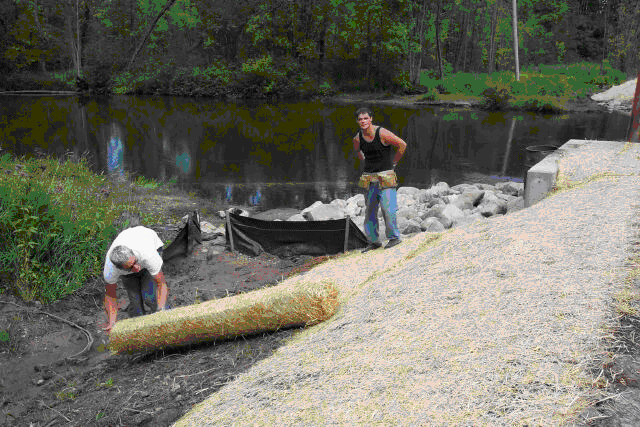 Paving and curbing to channel runoff and prevent erosion of the roadbed
Spillways to channel runoff into nearby lowland areas
Larger culverts to better

accommodate stream flows and channel widths
Longer culverts to prevent steep, eroding embankments that may be difficult to revegetated
Bridges or bottomless culverts to allow for natural stream bottoms
Fieldstone at inlets and outlets for slope stabilization
Geotextile on embankments for revegetation
Raising the roadbed so that the crossing itself is not the low spot.
Berms to prevent runoff from running over the edge of the road
Check dams and ditching
Culverts: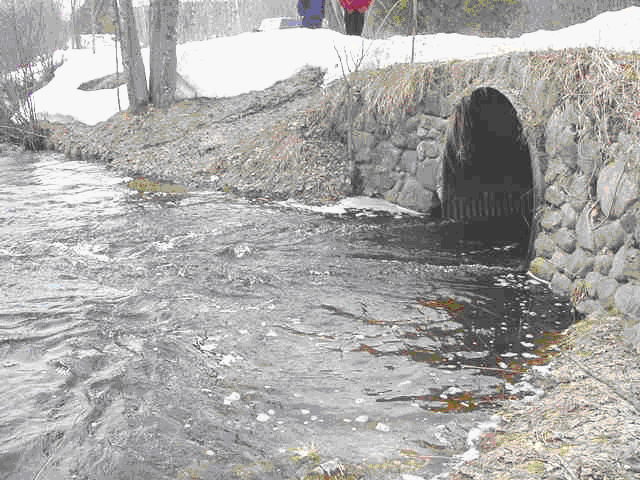 Culverts are commonly undersized to handle stream flows, and can cause big pools to form as a result.
Open Bottom Arch or Box Culvert: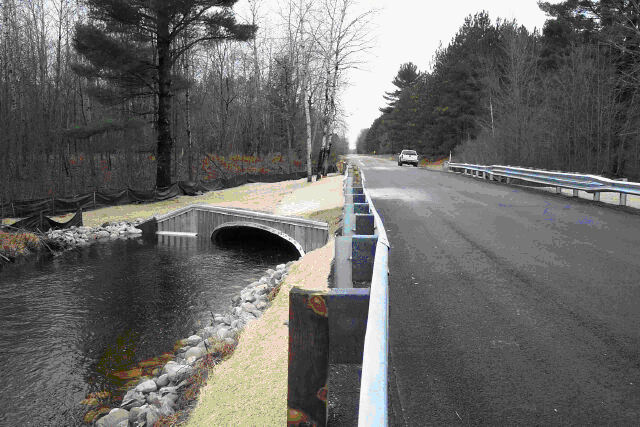 Wider, longer, bottomless arch and box culverts are an ideal way to accommodate stream flows, especially during high water events.
Multiple Culverts: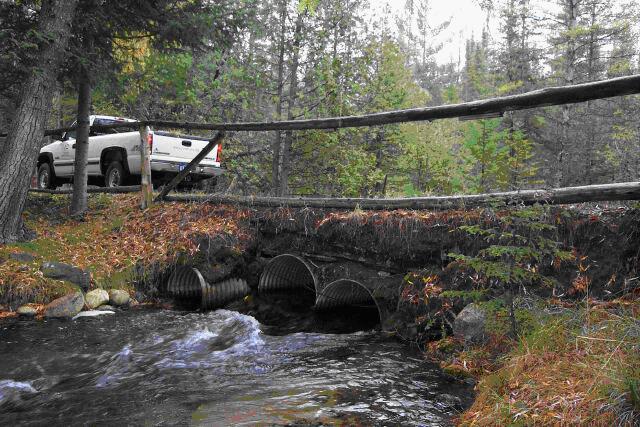 Multiple culverts are not ideal as some of them can get easily blocked with branches and debris.
Bridges: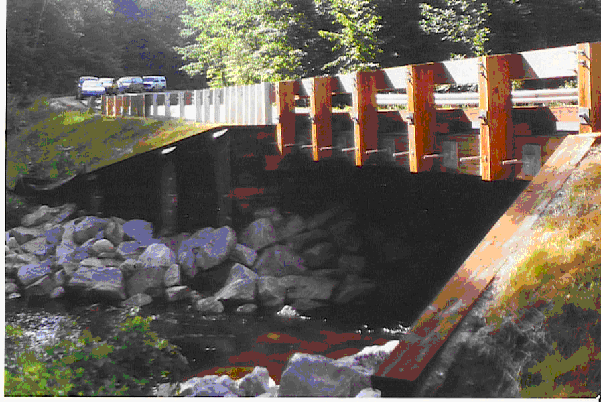 Bridges are the proper structure for crossings on larger rivers and streams.
Steep Dirt Approaches: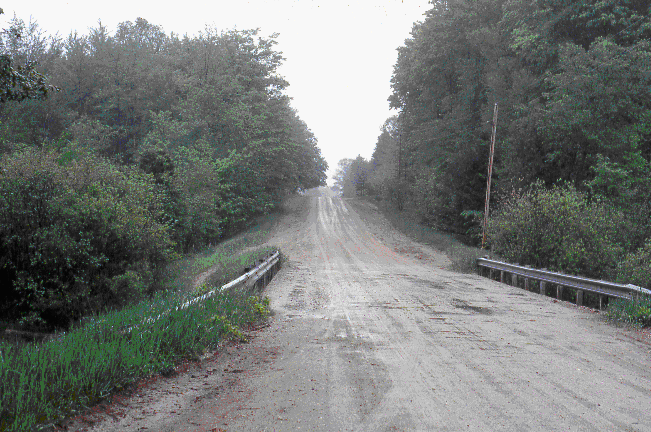 Steep approaches on dirt roads constantly dump sand into rivers with rain and snow melt.
Pavement and Curbing: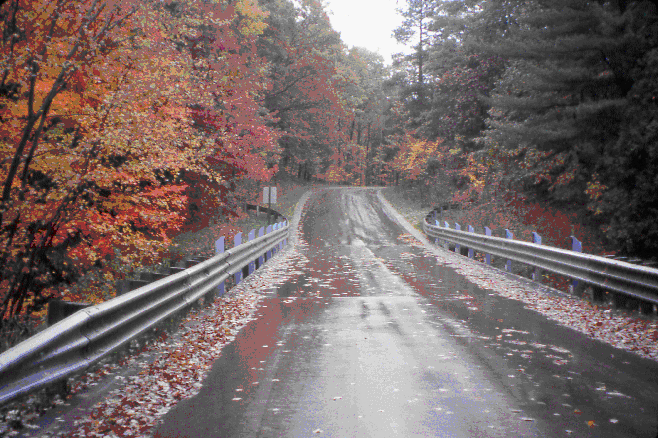 Pavement and curbing is the ideal way to prevent erosion of the actual roadbed into the stream.
Spillways: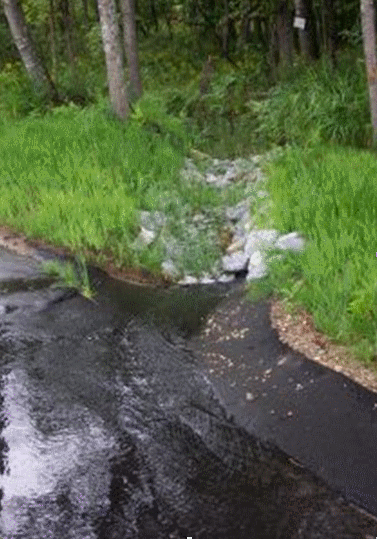 Spillways with rock at the end of curbing allows runoff to filter into nearby low areas.
Check Dams: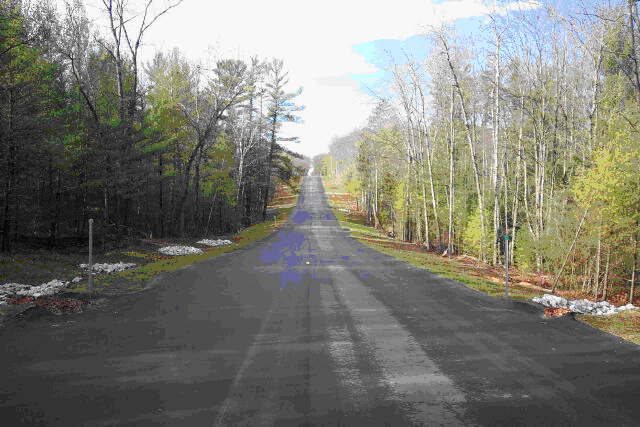 Check dams are a series of rock piles placed in vegetated ditches that slows runoff and filters out sediment.
Run Off: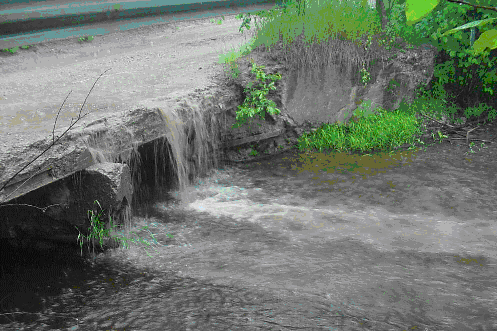 Our transportation system can be a major source of sediment to our creeks and rivers.
This page last updated on 12/13/2011.